The Hosting Controller Website and Resource Control Panel
Below you will see how easy it is to control and deploy the resources your website will need. The navigation is layed out very intuitively making easy adoption possible. Take a look at the different tabs to get a sense of it's capabilites. We are always here to help and feel free to chat, submit a ticket or email us.
This is how you access your website controls. All login information as well as ftp, email and other website details will be sent to you in email at the time of purchase and account creation.
Once you log in you will come to your landing page showing your subscriptions and website assets.
From your landing page you can list all provisioned resources such as your website, your email addresses and any databases you used in support of your website's functionality.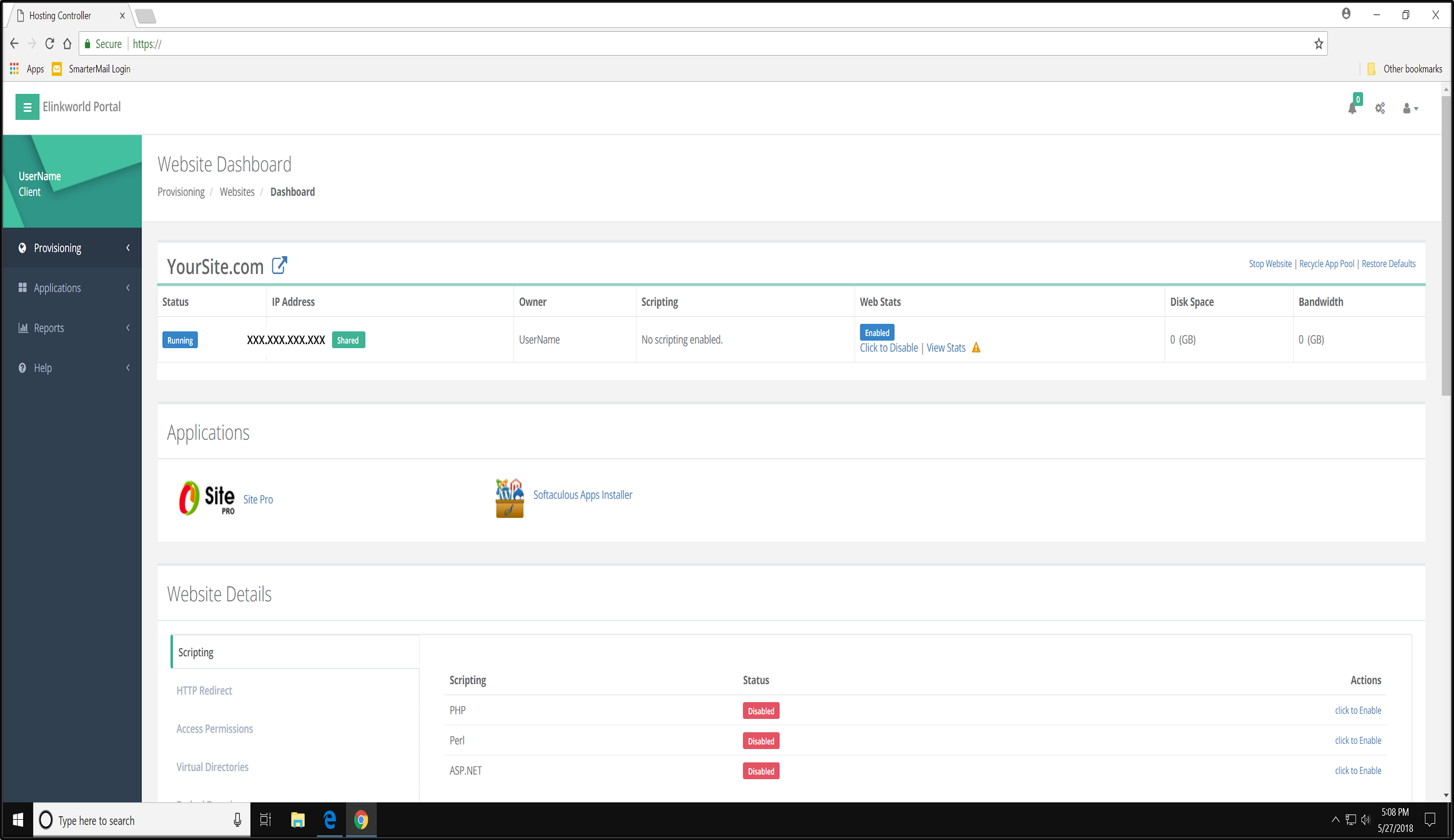 Once you go to your sites dashboard from the landing page, you will have full control over all aspects of your site and what it uses in terms of technology. You also have full access to support items like SITE.PRO website builder, Softaculous Application Installer and the link to view your web stats professional. This interface is very easy to use and this screenshot represents the top of the dashboard page.
In the middle of the dashboard section you have all the controls around what scripting you want to use if you write your own code, redirects, Access Permissions you want to control, virtual directories you may want, parked domain headers, hosting headers for your web site, custom error pages and if you wanted to use our shared SSL certificate. You may also purchase your own SSL certificate directly from our site and we will help you install it.
At the bottom of your dashboard page you will come to the website services section showing how many ftp users you have, Mail Domains and Email boxes and Databases used on your site. You have full control to create more of any service and edit or delete any service. The file explorer allows you to set access permissions on your site. These permissions are applied to files and folders as required by some software to work. You also have the ability to upload new files as needed to support your site.
When you click on databases from your dashboard you get access to all of the databases created and running to support your site. You can also create, edit or delete databases and database users directly from here. Softaculous for the most part handles creating the required databases and users to support program installation.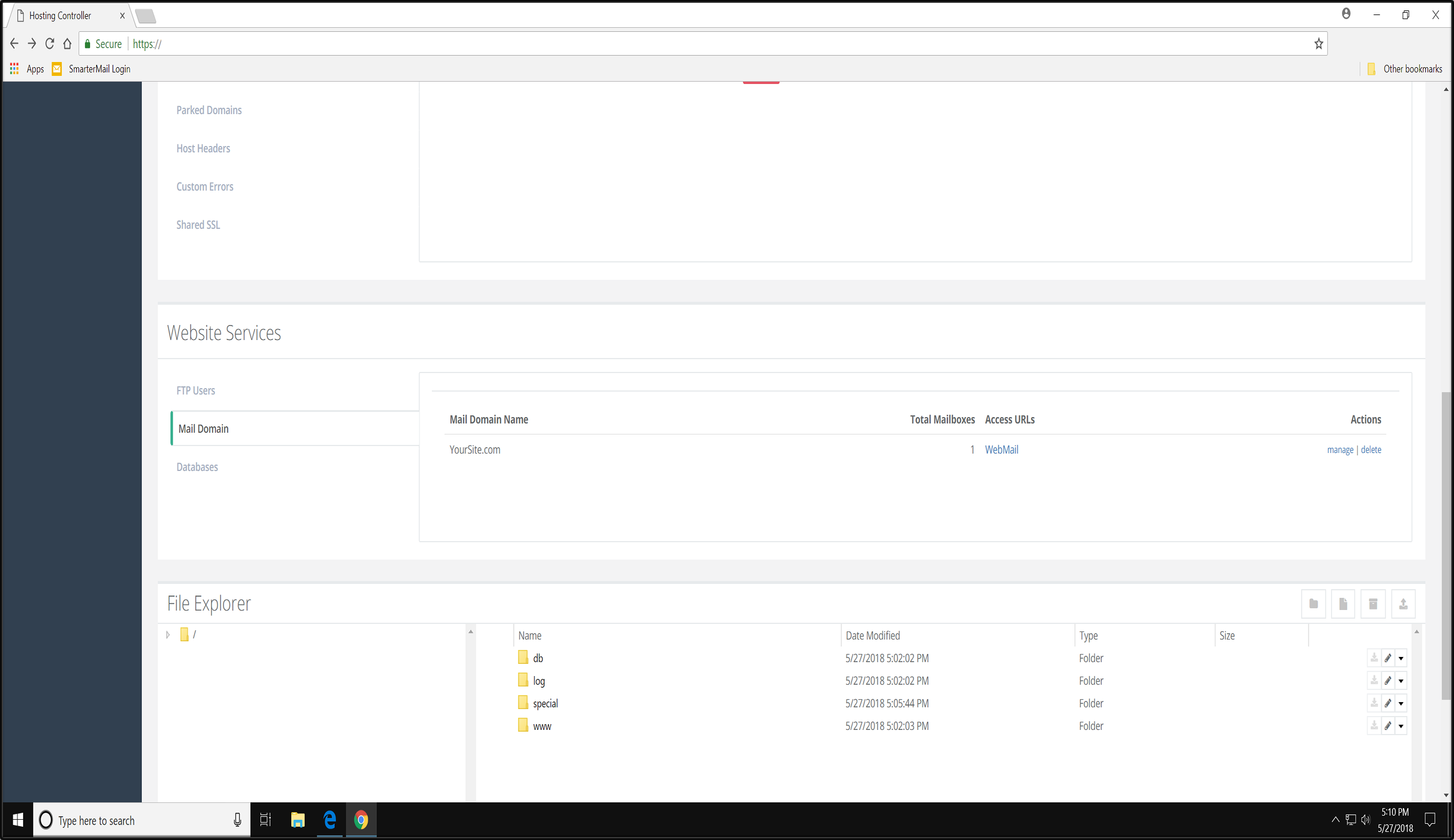 When you click Mail Domain you get the email server supporting your site. From here you can create new email boxes, edit mail boxes and delete email boxes as need. The best part is this is your email domain, this is your website and it comes fully spam and virus protected through all of the services provided by SmarterMail. Check Smartermail and look at all of the great features. This includes Professional Secure WebMail without charge.
Your subscription comes with reports showing what you are using in the way of resources. The 3 reports for your site are: Hosting consumption of allocated available resources or "Hosting Quota", The bandwidth Site traffic usage and the disk space your site uses. It's always good to be in the know.